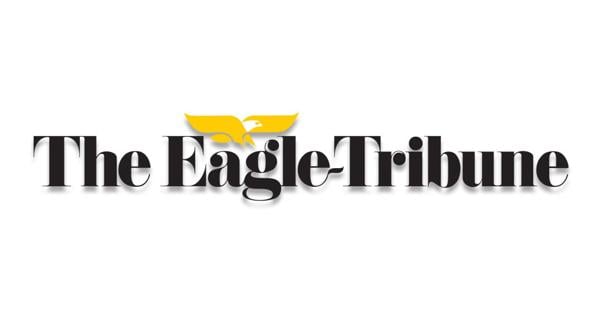 METHUEN — City officials will hold four information sessions to discuss the implementation of the city's new trash and recycling program slated to take effect on Oct. 3.
Here is the schedule: Tuesday, July 26, at 6 p.m. at MAN Inc., 141 Tenney St.; Wednesday, Aug. 3, at 10 a.m. at Mann Orchards, 27 Pleasant Valley St.; Monday, Aug. 8, at 5 p.m. at the Irish Cottage, 17 Branch St., and Monday, Aug. 15, at 12:30 p.m. at the Senior Center, 77 Lowell St.
The trash program is part of a new contract with E.L. Harvey Waste and Recycling. Residents will be receiving 64-gallon carts for trash and 95-gallon carts for recycling. A process will be announced for residents who need additional or smaller carts down to 35 gallons. For example, seniors might not generate much trash or have trouble with the larger carts and wish to have smaller carts. Therefore, starting in late-August, new carts will be distributed to homes eligible for curbside service.
In the meantime, residents are reminded that until the new system is implemented in October, the process that has been in place will remain valid: only one bulk item per household per week will be picked up by the curbside collectors. No construction debris will be picked up under any circumstances and pick up of white goods/appliances must be scheduled in advance by calling the Department of Public Works at 978-983-8545.
Please see the Methuen Transfer Station website at cityofmethuen.net for complete details.
City to install monitoring cameras
METHUEN — A camera program will go online next month with approximately 50 cameras throughout the city. These cameras will be primarily located in high traffic and high crime areas. The goal of this program is to assist with police responses to incidents including criminal activity, illegal dumping, vandalism and traffic accidents.
In addition to the scheduled meetings, Mayor Neil Perry welcomes the opportunity to hold other neighborhood gatherings to further inform the public about the new programs. Those gatherings can be held on Mondays, Wednesdays and Fridays. To schedule a gathering, contact Jordan Normandia at 978-983-8505 or [email protected]
Further information will be distributed in the coming weeks about the new programs. Residents will receive information via mailed postcards, in the Methuen Community Connection newsletters, reverse 911 calls, social media and on Methuen Community Television.
Andover Community Trust to receive grant
ANDOVER — The ACT was chosen from a total of 580 applicants to receive a Cummings Foundation grant of $25,000 a year over four years. The ACT is one of 140 local nonprofits across 45 different Massachusetts towns to receive grants through Cummings Foundation's $25 Million Grant Program.
"We are exceedingly grateful to the Cummings Foundation for its investment in new affordable home building projects, an investment in the education of over 100 students a year from the Greater Lawrence Technical School's construction trades, and a longer term investment in the diversity of Andover's population," said Denise Johnson, ACT's executive director.
For over 30 years the ACT has advocated for and developed affordable homes in the Andover community.
The complete list of 140 grant winners is available at www.cummingsfoundation.org/grants/grant-recipients.html.
Methuen Village celebrates CNA Appreciation Week
METHUEN — Methuen Village Assisted Living held its annual Certified Nursing Assistant (CNA) Appreciation Week June 16 to 22.
This year's theme, "I'm Still Standing," recognized the CNAs for their ongoing and tireless efforts to cope with the challenges of the COVID-19 pandemic.
Each CNA was given a personalized coffee mug and candy was given out all week.
New Haverhill Crossings executive director brings nearly a decade of experience
HAVERHILL — There is nothing more important than family for Andover's Nick Barash, the new executive director of Benchmark Senior Living at Haverhill Crossings, an assisted living and Mind & Memory Care community. For nearly a decade, his North Shore senior living career has focused on supporting older adults and their loved ones in the best way possible. His desire to provide the best care and experiences brought him to Haverhill Crossings.
Barash comes to Benchmark from Atria Merrimack Place in Newburyport, where he was the executive director. Previously, he was with Landmark Senior Living communities in Beverly. Barash graduated from James Madison University with a Bachelor's Degree in kinesiology.
For more than 24 years, Haverhill Crossings has provided award-winning care and experiences. Personalized, needs-based support with activities of daily living, such as bathing and dressing, as well as specialized support for individuals with all stages of dementia is offered.